Salah satu faktor yang membuat browsing terasa berat adalah banyaknya iklan yang nangkring pada sebuah web. Apalagi ditambah efek2 javascript dan kewan2 sudah dapat dipastikan browsing terasa sangat lambat. Ditambah koneksi yang sedang lemot bin bobroq … wuah bisa bikin gemes, gregetan dan akhirnya nggambleh. Nah, untuk menghilangkan iklan2 itu ada satu software yang cukup bagus menurutku dan sudah aku buktikan sendiri. Ibarat tukang obat, ga mantap kalo ga dicoba sendiri …. bukan begitu kawan2 😛 . Coba bandingkan 2 skrinsyut dibawah ini …..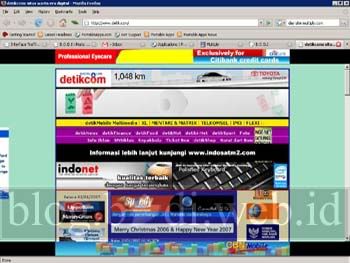 Browsing detik.com tanpa Ad Muncher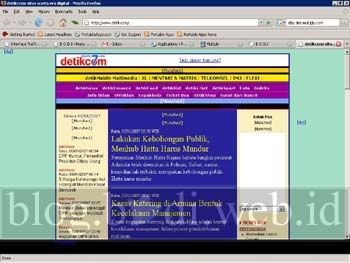 Browsing detik.com dengan Ad Muncher
Apa itu Ad Muncher?? Secara umum Ad Muncher adalah software untuk memblokir iklan2 yang nangkring disebuah situs. Fungsinya antara lain,
Blocks advertising in all browsers.
Kills unwanted popups in all browsers.
Removes banners in programs like ICQ, Morpheus, Kazaa, Grokster, Opera, PalTalk, iMesh, Bearshare, LimeWire, etc.
Speeds up page loading, thanks to the missing ads and pop up windows.
Prevents annoying site behaviors.
Works immediately out of the box, thanks to the most extensive advertising filter list available.
Filters quickly and reliably, thanks to seven years of constant development and feedback from users.
Jika anda tertarik silahkan aja buka websitenya disana, browsing tanpa iklan itung2 ngurangin bandwidth ….. ya gak … ya gak …. apalagi buat koneksi tipe FSIC 😀
Related Search
Related Post "Browsing tanpa iklan …."