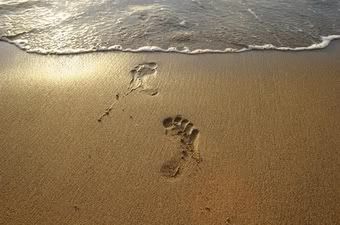 Tadi siang pada saat aku sedang berhenti di lampu merah, aku sempat melirik tulisan yang tertera di sebuah tas pinggang kecil yang menggantung dipinggang *jelas aja wong tas pinggang* pada salah satu pengendara motor. Pada tas itu terdapat tulisan …yang isinya cukup menggelitik pikiranku …..
A journey must begin with a single step.
and you know what … i already did it. even not a big leap, but i did it with a small one to make everything better …. i hope …. *halah sok kompeni, salah meneh 😛 *
menghitung hari menuju semuanya yang baru ……. tha tha yang busuq :-h
Related Search
Related Post "Single Step"